Adopting a puppy is a life commitment! It is important that you do your research and invest in a puppy who your family can enjoy for many years to come. At Midwest Bernedoodles, we don't see our puppies as dogs; we see them puppies as family members. For that reason, we have invested a lot of time and energy into best-practices that ensure our puppies are top-knotch. We understand that our puppies may seem like a hefty investment for some families. Check out all the benefits that come with adopting from Midwest Bernedoodles!
We Stand Behind the Health of Our Puppies
There are countless horror stories about families falling in love with a puppy, only to find out later that they carry a debilitating disease. We are committed to providing you a puppy free of disease or defect that would compromise their quality of life. Because of that, we offer a two-year life-threatening disorder guarantee on all puppies adopted from our program.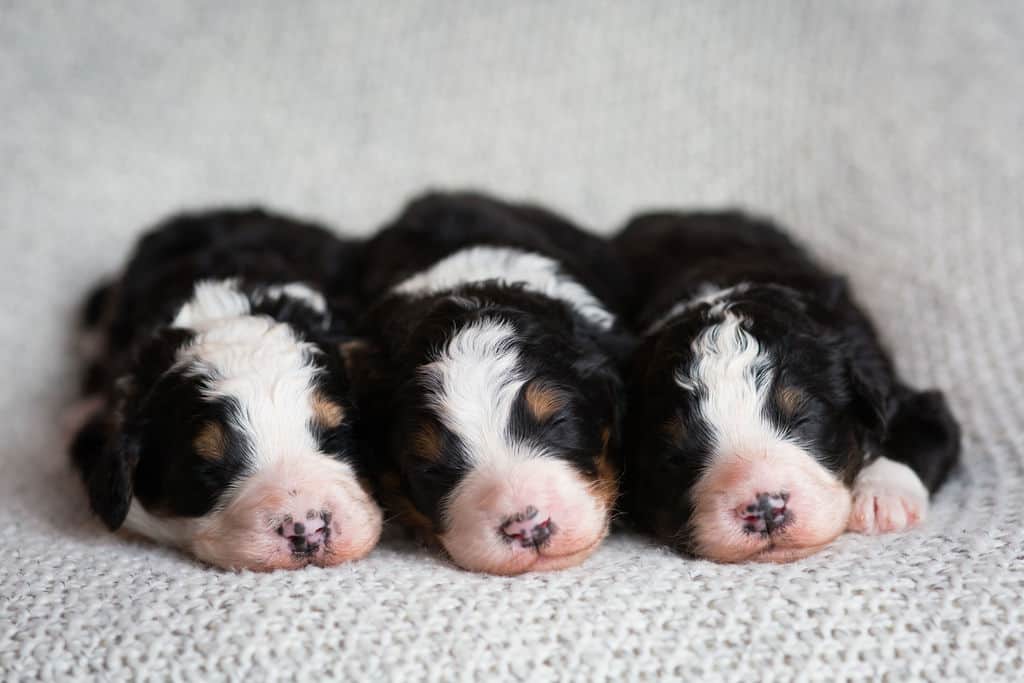 So how can we guarantee that your puppy will be free of genetic disorders? We start by investing in quality breeding stock which have been health-tested. All of our males and females have been evaluated by the OFA for hips and elbows, in addition to any other applicable disorders relative to the parent breed.
When you pick up your new addition, you will receive a copy of their entire medical record. All puppies will be up-to-date on age-appropriate vaccinations and wormings at the time of pick up.
Getting a Head Start
The first few weeks of your puppy's life are imperative for puppy development! That is why we go the extra mile to ensure your puppy has been properly exposed to a variety of life scenarios. We introduce your puppy to crate-training and early socialization practices to help make their transition to your home smooth.
We use Early Neurological Stimulation to expose your puppy to human-handling as early as three days of age. This practice has been proven to positively impact your puppy's brain development and set them on the track for success. We are also big believers in the Puppy Culture Program for continued training and exposure practices. This week-by-week program is developed to help your puppy mature in a confident manner.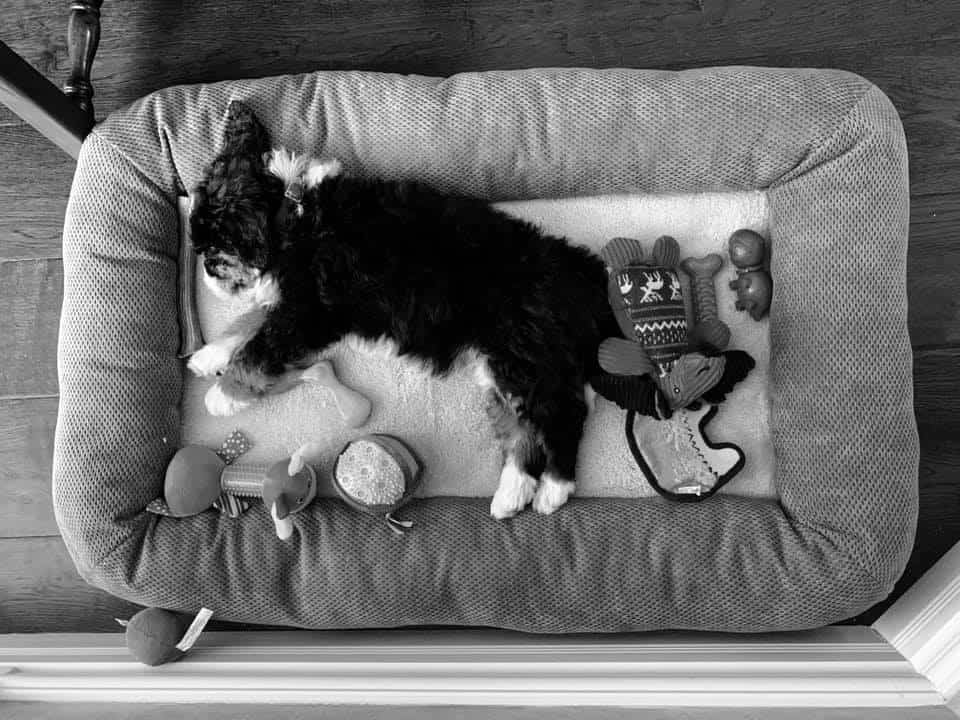 In addition to all of these bonuses, we use lots of puzzles and enrichment activities to keep your puppy mentally stimulated as they develop! A confident puppy will grow into a happy dog, and we pride ourselves on raising puppies that will thrive in their new homes.
Parents We Are Proud Of
When it comes to raising puppies, we don't just pick any dogs to be our moms and dads. As we mentioned earlier, all of our parent stock undergo rigorous health-testing to ensure only quality genetics are being passed along. But, we don't stop there. Mental health is also very important to us when choosing breeding stock. That is why we only pick breeding dogs with solid temperaments and wonderful personalities.
All of our parent dogs live normal lives in homes with families just like yours! We are not a "kennel." Our breeding dogs enjoy long walks and cuddling on the couch with their best friend, just like your future puppy will! This is an important part of our program as we strive to keep our dogs members of the family first and breeding dogs second.
A Lifetime Connection
We hope you see us as more than your puppy's breeder. For almost all of our previous adopters, we are a lifelong friend and resource as your puppy ages. We have spent years developing our program and picking practices that benefit the puppies and their future families. We send all of our puppies home with a bag full of educational books, a scented blanket that smells like mom so they can settle easy in their new homes and tons of other resources!
Local families will receive recommendations on veterinarians, groomers, trainers and more! We are just an email away with any questions you may have as your puppy ages. From potty-training to preparing your home for puppy and more, we love to share our best-practices with our adoptive families. When you purchase a puppy from Midwest Bernedoodles, you are joining a family! As you can tell by our Mission Statement, we spare no expense in time, energy or money to raise awesome puppies!