Wow! 2019 really flew by. As we sit here and reflect on the year behind us in preparation for the holiday season and the coming of 2020, we wanted to take a moment and share some things that happened with Midwest Bernedoodles this year. As with many things in life, the best laid plans don't always pan out. 2019 may not have been the year we had originally set our sights on, but we are beyond excited for what 2020 might have in store!
Mother Nature Has Her Way Of Doing Things
When we kicked off 2019, we were excited about the early spring and late summer litters we had planned. Our reservation lists were packed, and we were ready to connect puppy parents all over the country with their beloved babies. Unfortunately, however, we could not plan for one thing: Mother Nature.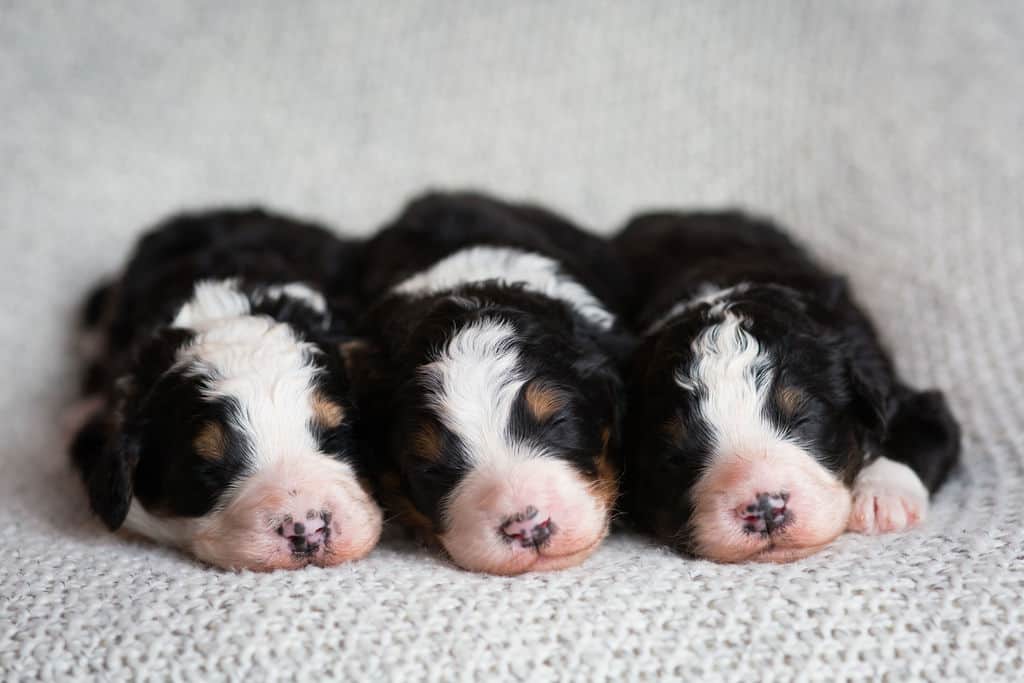 We were devastated to hear that two of our momma's pregnancies did not take. It was not only a devastating blow to us and our momma dogs, but also to the adopters on our wait list. For this reason, we decided to hold off on accepting reservations until we could conform pregnancies were successful. And then another heartbreaking incident- our momma who did have puppies had an unexpectedly small litter. Sometimes these things just happen, especially with first time mommies. We held onto one of the females to use later in our breeding program, and adopted out the baby boy (who you all know as Jax! He is quite famous on our page!).
Finding the Light in the Face of Adversity
Our family is so invested in the dogs in our program. Each and every one of them feel like family to us. When we have issues with pregnancy or one of our mommas fails to conceive, it is gut-wrenching. We knew that rather than put our ladies through another try, that it was in their best interest that we spay them and help them find loving, forever homes. Our dogs are dogs first, puppy parents second. When parenthood isn't their calling, we take every measure possible to find them the best place to retire.
But what does this mean for our program? Never fear, we are taking the right steps we need to advance our program. We have two F1B Bernedoodles, S'mores and Molly, who will begin their health testing shortly to make sure they are compatible matches for our program.
Moving Forward!
With all of this said, we hope that you can hang tight with us as we launch into 2020. There are so many exciting things on our horizon, but the most exciting thing is that we will get to pair families with their best friends. Thank you for your understanding and patience with us this year. The health and well-being of our dogs is number one, so we had to put our puppy plans on the backburner while we tended to the amazing dogs in our program. But now its onward and upward for Midwest Bernedoodles! And we can't wait to take you along the ride!