Adopting a puppy can be intimidating, but we do our best to make the process as smooth as possible! Today we are going to break down the adoption process and hopefully answer any questions you may have.
Step One: Fill Out Your Application
Every adoption starts in the same place: the adoption application. We require that each adopter fill out this application for several reasons. First, it allows us to pre-screen each adopter to ensure our puppies are going to wonderful, loving homes. Secondly, your application informs us of your lifestyle. This helps us to pick the puppy that will be the best fit for your family.
We review all adoption applications within 48 hours and will notify you within that time period if your application has been approved. If so, a non-refundable deposit of $500 will be required to secure a puppy from an upcoming litter in your name. Your deposit will be applied towards the purchase price of your puppy! Note: If for some reason we are unable to meet your desired criteria and provide you with a puppy within 12 months of your initial deposit, your deposit will be refunded in full. This is the only time we refund deposits.
Our adoption application is simple and easy to follow. It will ask questions such as if you have a gender or size preference, what activity level you would prefer in your future puppy and if you have children in your home.
Step Two: Reserving Your Puppy
Once a litter has been born and a puppy has been reserved for your family, you will be required to make a second payment of $1,250. The remaining balance of $1295.25 (which includes Illinois sales tax) will be due prior to your puppy turning six weeks of age.
We allocate all puppies before they reach seven weeks of age. It is at that time that we request you provide us with a name for your new addition so we can begin familiarizing them with that name! We begin on socializing and exposing your puppy to crate training around this time.
Adopters with an approved application may visit their puppy once they are seven weeks of age as long as you have made an appointment to do so!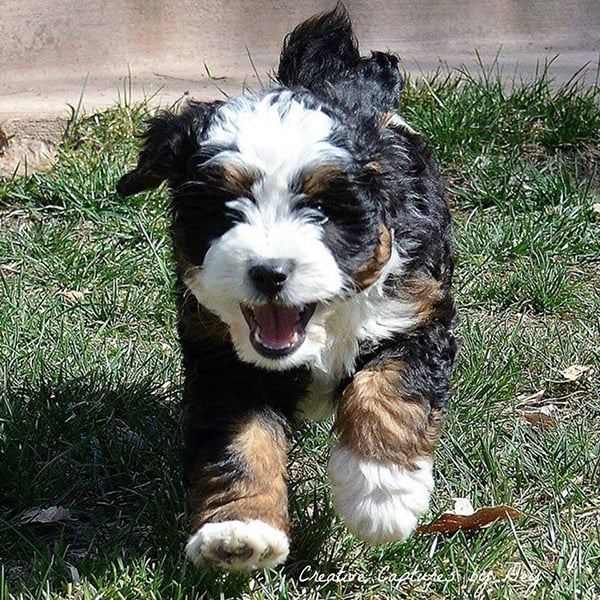 Step Three: Puppy Pick-Up
At eight weeks of age your new baby can officially join your family! We encourage you to pick up your puppy from our home, however we understand this is not always feasible for each family. We do offer delivery options for additional fees.
For families within driving distance of our location, we can hand deliver your puppy to your town. Fees vary dependent upon the distance we would be required to travel. If this is an option you are interested in, we encourage you to email us so we can begin figuring up potential costs.
Another option for longer-distance families is travel by plane. We are conveniently located near St. Louis Lambert International airport and are happy to meet you there to drop off your new pup. Unable to fly? We also offer flight services for our puppies! For health and safety purposes, we do not allow our puppies to fly cargo. We hop on a plane with your furbaby and fly with them. Fees typically range between $450-$650, but can vary dependent on location. Please reach out to us if this is something you wish to coordinate and we will happily look into rates for you!
We put a lot of love and resources into each of our puppies that leave our home. Please keep an eye out for future blogs that will elaborate on our program here at Midwest Bernedoodles. If you think you might be interested in adopting a Bernedoodle from our program, we encourage you to check out our available and upcoming litters here.